What is Mercedes-Benz Service A?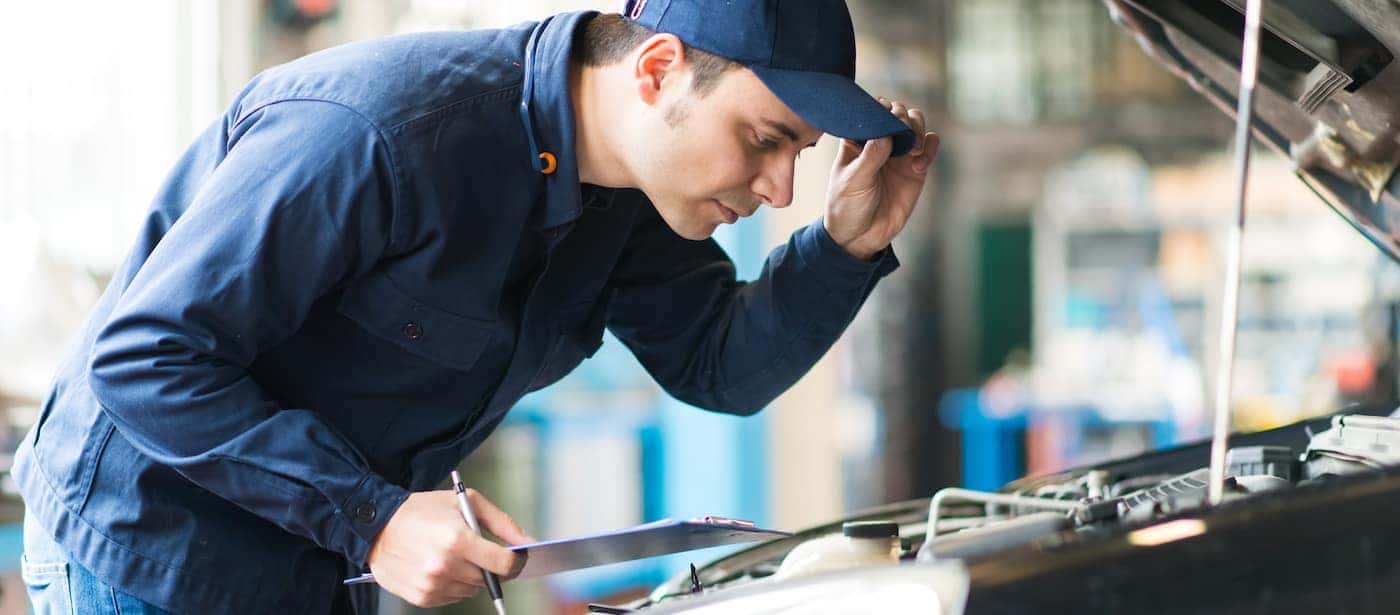 Niagara drivers should take their vehicles in for Mercedes-Benz Service A* after one year of ownership or 20,000 km and should repeat Service A at that interval across the duration of their ownership. Please note that Mercedes-Benz Service B is performed at a different interval. Mercedes-Benz Service A* includes:
Synthetic Motor Oil Replacement**
Oil Filter Replacement**
All fluid level checks and corrections are dependent on factory-recommended service intervals for your vehicle's year and model
Tire inflation check and correction
Brake component inspection
Reset maintenance counter
If you have any questions, don't hesitate to contact Performance Mercedes-Benz.
How Much Does Mercedes-Benz Service A Cost?
The Mercedes-Benz Service A cost is not fixed, since wear and tear between vehicles can vary***. We recommend contacting your local service centre in greater Niagara-on-the-Lake for an estimate. To help offset costs, we provide rotating service specials and run frequent discounts for Mercedes-Benz Service A and Mercedes-Benz Service B.
Mercedes-Benz Service A Perks
When Pelham drivers turn to Performance Mercedes-Benz for Mercedes-Benz Service A or Mercedes-Benz Service B, they can rest assured that the Mercedes-Benz Service A cost and Mercedes-Benz Service B cost will be priced to best competitors. The perks don't stop there. When you choose Performance Mercedes-Benz, you can expect:
Certified Mercedes-Benz technicians with years of experience to work on your car,
That we'll replace any defective parts with genuine OEM Mercedes-Benz parts,
And that we'll get the job done quickly and efficiently.
How is Mercedes-Benz Service A Different From Service B?
Mercedes-Benz Service B recurs every 40,000 km or 2 years. Service B is almost identical but adds on cabin air fluid replacement and brake fluid replacement. Furthermore, select CLA and GLA AMG® models come with an engine air filter replacement.
Where Can I Schedule for Mercedes-Benz Service A?
Performance Mercedes-Benz can help ensure your vehicle is up-to-date with its service intervals. Give our garage a call at 905-685-1136 to get the process started. If you have any other questions about Mercedes-Benz service topics, explore our service tips for more informative reads about how often to replace your car battery and more.
More From Performance Mercedes-Benz
The 2021 Mercedes-Benz GLC takes queues from the compact, sharp-handling chassis of the GLA, but ups power and luxury—it's perfect for your Niagara commute. From the bold exterior to the powerful engine, you've got tons to love, but the Mercedes-Benz GLC interior is where this vehicle truly shines. Let Performance Mercedes-Benz walk you through everything…

The first fully-electric luxury sedan from the Mercedes-EQ line, the 2022 EQS sedan is slated to hit the streets of Niagara in the last quarter of 2021. While it shares some features with the electric Mercedes-Benz S-Class, it features its own unique electric platform! Read on to learn about some unveiled EQS interior highlights…

The 2021 Mercedes-Benz GLC colour options offer Niagara drivers twelve GLC exterior colours to choose from, along with a wide assortment of Mercedes-Benz GLC interior colours. Read on to start getting ideas about what your next Mercedes-Benz GLC will look like—we'll also go over GLC fabric, GLC seating, and GLC interior appointment options. Then,…
**Oil and filter change is the base advertised service component. Additional services as determined by your vehicle's ASSYST Plus system, which calculates service needs based on your driving habits, time, mileage and environmental conditions, may increase service cost.
***2009 and newer Mercedes-Benz vehicles only. Price advertised for Service A/Service B includes all factory-required components. Please refer to your maintenance booklet for the complete list of factory-required services and details on the specific intervals for your vehicle's year and model.