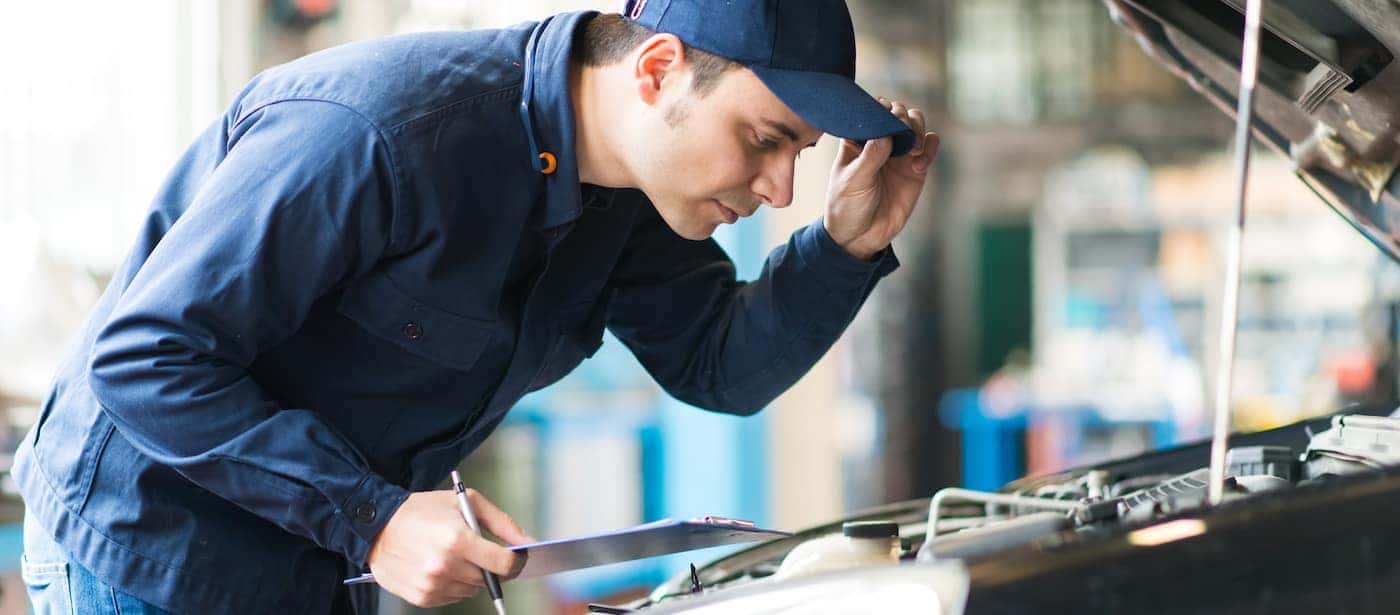 Niagara drivers should take their vehicles in for Mercedes-Benz Service A* after one year of ownership or 20,000 km (whichever comes first), and should repeat Mercedes-Benz Service A every other year or 20,000 km for the duration of their ownership. Please note that Mercedes-Benz Service B is performed at a different interval. Mercedes-Benz Service A* includes:
Synthetic Motor Oil Replacement**
Oil Filter Replacement**
All fluid level checks and corrections are dependent on factory-recommended service intervals for your vehicle's year and model
Tire inflation check and correction
Brake component inspection
Reset maintenance counter
If you have any questions about Mercedes-Benz Service A, or the average Mercedes-Benz Service A cost, don't hesitate to contact Performance Mercedes-Benz. Our skilled mechanics can answer any of your questions and arrange for an appointment at our showroom in St Catharines. They're certified by the brand to maintain your vehicle, keeping it in tip-top shape for years to come, with maximum resale value, and within compliance of your vehicle's warranty.
How Much Does Mercedes-Benz Service A Cost?
The Mercedes-Benz Service A cost is not fixed, since wear and tear between vehicles can vary***.  That is to say, your vehicle will be inspected and assessed. To get a general idea of how much you'll pay for Mercedes-Benz Service A, we recommend contacting your local service centre in greater Niagara-on-the-Lake for an estimate. To help offset costs, we provide rotating service specials and run frequent discounts for Mercedes-Benz Service A and Mercedes-Benz Service B.
Mercedes-Benz Service A Perks
When Pelham drivers turn to Performance Mercedes-Benz for Mercedes-Benz Service A or Mercedes-Benz Service B, they can rest assured that the Mercedes-Benz Service A cost and Mercedes-Benz Service B cost will be priced to match or beat competitors. The perks don't stop there. When you choose Performance Mercedes-Benz, you can expect:
Certified Mercedes-Benz technicians with years of experience to work on your car.
We replace any defective parts with genuine OEM Mercedes-Benz parts.
We'll get the job done quickly and efficiently.
Regularly maintaining your vehicle dramatically slows down its rate of depreciation and saves you money in the form of prevented future repairs.
It also ensures you're in compliance with your warranty, which can be voided if you fail to properly maintain your vehicle in accordance with its recommended maintenance schedule.
How is Mercedes-Benz Service A Different From Service B?
Mercedes-Benz Service B recurs every 40,000 km or every 2 years. Service B is almost identical to Mercedes-Benz Service Abut adds on cabin air fluid replacement and brake fluid replacement. Furthermore, select CLA and GLA AMG® models come with an engine air filter replacement.
Why Is It Important to Properly Maintain a Mercedes-Benz Model?
For one, it ensures a mechanic is regularly checking to make sure your vehicle is safe to drive. But following your Mercedes-Benz Service A and Mercedes-Benz Service B intervals also helps to ensure that your vehicle is running the way it was intended to run while remaining compliant with the terms of any active warranty on your vehicle. What's more, if you follow your recommended maintenance schedule, your car will be worth much more when it comes time to sell!
Where Can I Schedule for Mercedes-Benz Service A?
Performance Mercedes-Benz can help ensure your vehicle is up-to-date with its Mercedes-Benz Service A  intervals. Give our garage a call at 905-685-1136 to get the process started. If you have any other questions about Mercedes-Benz service topics, including the average Mercedes-Benz Service A cost, you can reach out to our team for more information. While you're here, explore our service tips for more informative reads about how often to replace your car battery and more. We look forward to helping you properly maintain your vehicle, while keeping Mercedes-Benz Service A costs competitive with the most generous offers in the region!