Get Into the Mercedes-Benz of Your Dreams
If you've been shopping for a Mercedes-Benz in greater Niagara, you've likely found it difficult to find the vehicle you want in stock. Why settle for anything less than the best? By placing a custom order, you have the freedom to choose the exact features, options, and spec that you want.
Our team is here to help you build the Mercedes-Benz you have been dreaming of.Contact us or visit us today to reserve an appointment to review your options!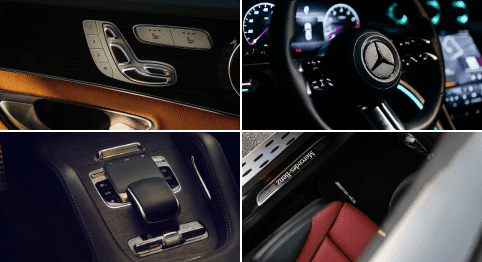 How to Order Your Mercedes-Benz
Fill out the form below, and we'll put you in contact with one of our specialist. Or give us a call at 905-685-3838.
We'll walk you through the process of custom building your Mercedes-Benz, including the selection of your desired model, trim, drivetrain, exterior and interior colours, cabin upholstery, wheels, exterior upgrades, add-on packages, and accessories.
Once you've chosen your specifications, you'll want to apply for financing to see what kind of loan terms you're eligible for.
If you have a trade-in, you'll want to have it valued so you know how much credit you can put towards your car loan.
Once you've been approved and the deal is finalized, we'll send your custom build request straight to the factory. We'll keep you updated every step of the way.
When your vehicle arrives, we'll reach out to schedule a date and time for you to take delivery of your new Mercedes-Benz!
Search
Find Your Vehicle
Search By Keyword
Search By Filters
Share
Share This
Choose How To Share: