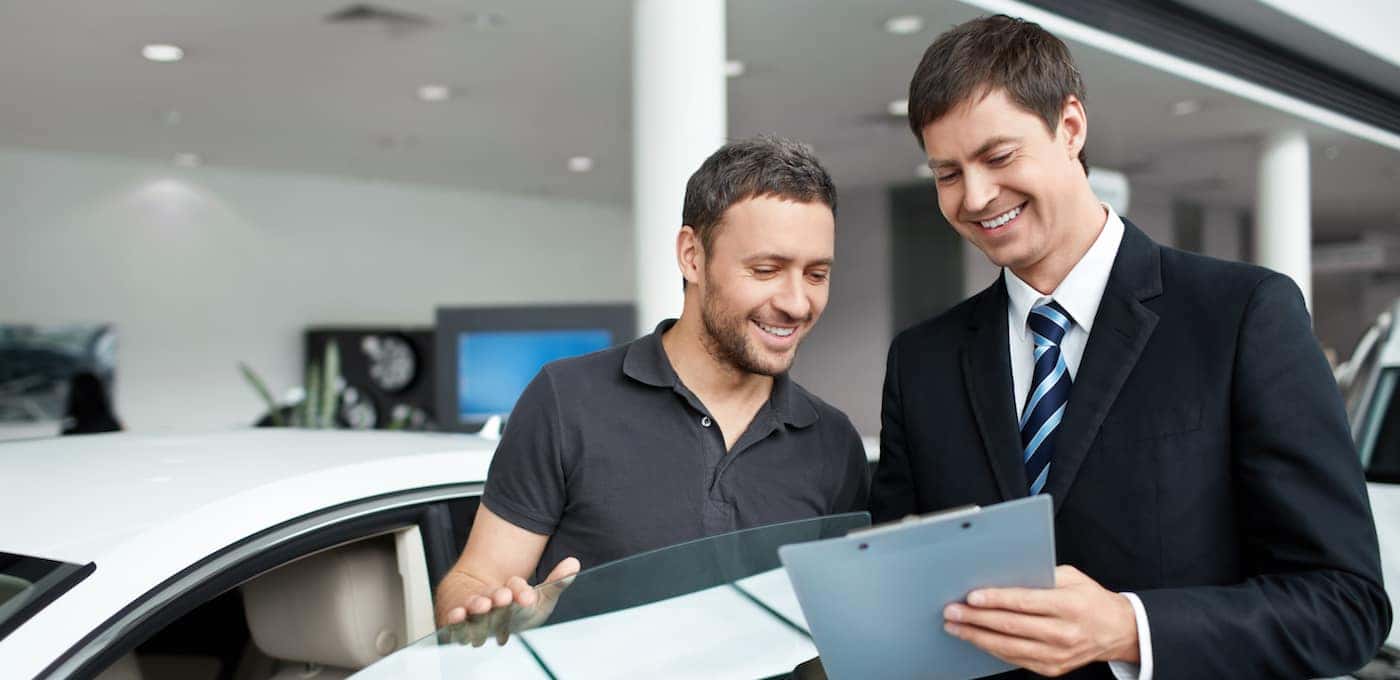 Is your credit score a little less than perfect? Performance Mercedes-Benz wants to help you get into the car of your dreams. Maybe you've been wondering, "Can I get a car loan with bad credit?" Absolutely you can! Our finance team in Niagara is ready to help you get a car financing with bad credit, or not. Read on to learn about how to get a car loan with bad credit, and then turn to Performance Mercedes-Benz in St Catharines for a bad credit car loan.
How to Get a Car with Bad Credit
Before you read our guide on how to get a car loan with bad credit, begin by applying for financing with bad credit online. Once you have pre-approval for one of our bad credit car loans, you can start shopping for the car that's right for you. Performance Mercedes-Benz will do everything possible to make the process stress-free and straightforward. Start the process today, and get into the vehicle of your dreams.
Steps to Get a Bad Credit Car Loan
There are some simple things you can do to make getting a car finance loan with bad credit a bit easier. Follow these steps on how to get a car with bad credit, and soon you'll be handed the keys to your new vehicle!
Try to clean up your credit and pay off anything in the collection.
Figure out your budget, so you know how much you can afford to pay per month.
Save money, so you can put down a larger down payment.
Don't select a new vehicle that's out of your price range.
Explore all of your finance options, including leasing.
Give us a call and talk to an expert on our financing team.
Improve Your Credit Score
Even though you can get financing with bad credit, improving your credit score is beneficial because it will make it easier to get lower rates. Be sure to pay any bills on time, even if you have taken out a bad credit car loan. This will help improve your credit score over time, as well as help you get better interest rates on vehicle purchases!
Consider Leasing As Well
It's often easier to secure a lease than a loan if your credit is less than perfect. You'll find that Performance Mercedes-Benz is ready to accommodate a diverse background of budgets, but if you're not opposed to leasing, you may be able to secure a deal that's easier on your monthly budget. Either way, we're here to get you the loan or lease that works your financial background, regardless of your credit score.
Finance a Car with Bad Credit at Performance Mercedes-Benz Today!
Now that you know how to get a car loan with bad credit, if you need help securing car finance with bad credit near Niagara-on-the-Lake, don't hesitate to call Performance Mercedes-Benz at 905-685-3838! Need to trade in your current car? No problem. We'll give you a fair price on your trade-in. There are also some terrific new vehicle specials to help make the car-buying process more affordable.
Please browse our inventory online or come into the showroom to get the process started and learn more about your favourite models and explore the difference between sedans vs. coupes. Shopping for a used vehicle has never been easier! We're here to help you every step of the way. So, if you live in the Pelham area, what are you waiting for?